Poznaj naszą historie i odkryj w jaki sposób działamy.
Our history
Agrosad was founded in 1992 on the basis of a family farm producing ware potatoes for an early harvest. In the first years of our work we were focused on trading seed potatoes and we were buying potatoes from local farmers and selling them to processing plants and wholesalers. The following period in our history was creating a network of growers producing for our needs. In 1998 Agrosad began conditioning potatoes for retail chains.
The farm
In 2011 Agrosad bought Hodowla Roślin Kalinowa. This several hundred hectare farm is our strategic potato supplier. They also grow onion, celeriac, white cabbage, red cabbage, savoy cabbage and Chinese cabbage. The farm fields are cultivated in compliance with GlobalGAP standards. The perfect quality of vegetables is gained thanks to top class seeds, technical development and the optimal care.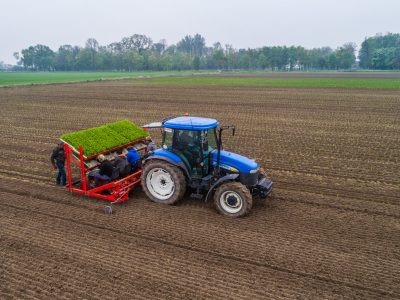 The Infrastructure
We pack vegetables in unit packages in Agrosad. This type of work required setting up adequate infrastructure consisting of production halls, warehouses, cold storage chambers and technological lines for packing and storting. Due to the fact that we grow potatoes ourselves we have extensive knowledge about them and we are able to provide only the best varieties. We also develop our storage capacity in Równa so that Polish potatoes can be available throughout the year. The cold store in Kociołki, in turn, is used for keeping and drying onions that get there straight from the fields.
Just us...
Over the past few years we have become a dynamic and rapidly growing business employing nearly 200 people. Agrosad is one of the largest companies of its type on the Polish market. We suport all kinds of promotion of Polish products including conferences or trade fairs. We organize trainings and trips for our suppliers in order to improve the quality of potatoes and vegetables and increase the position of Polish products in deliveries to retail chains. We cooperate with qualified farmers who guarantee fresh and balanced supplies.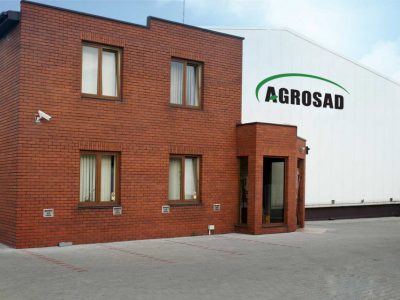 What do we do?
Press the button and check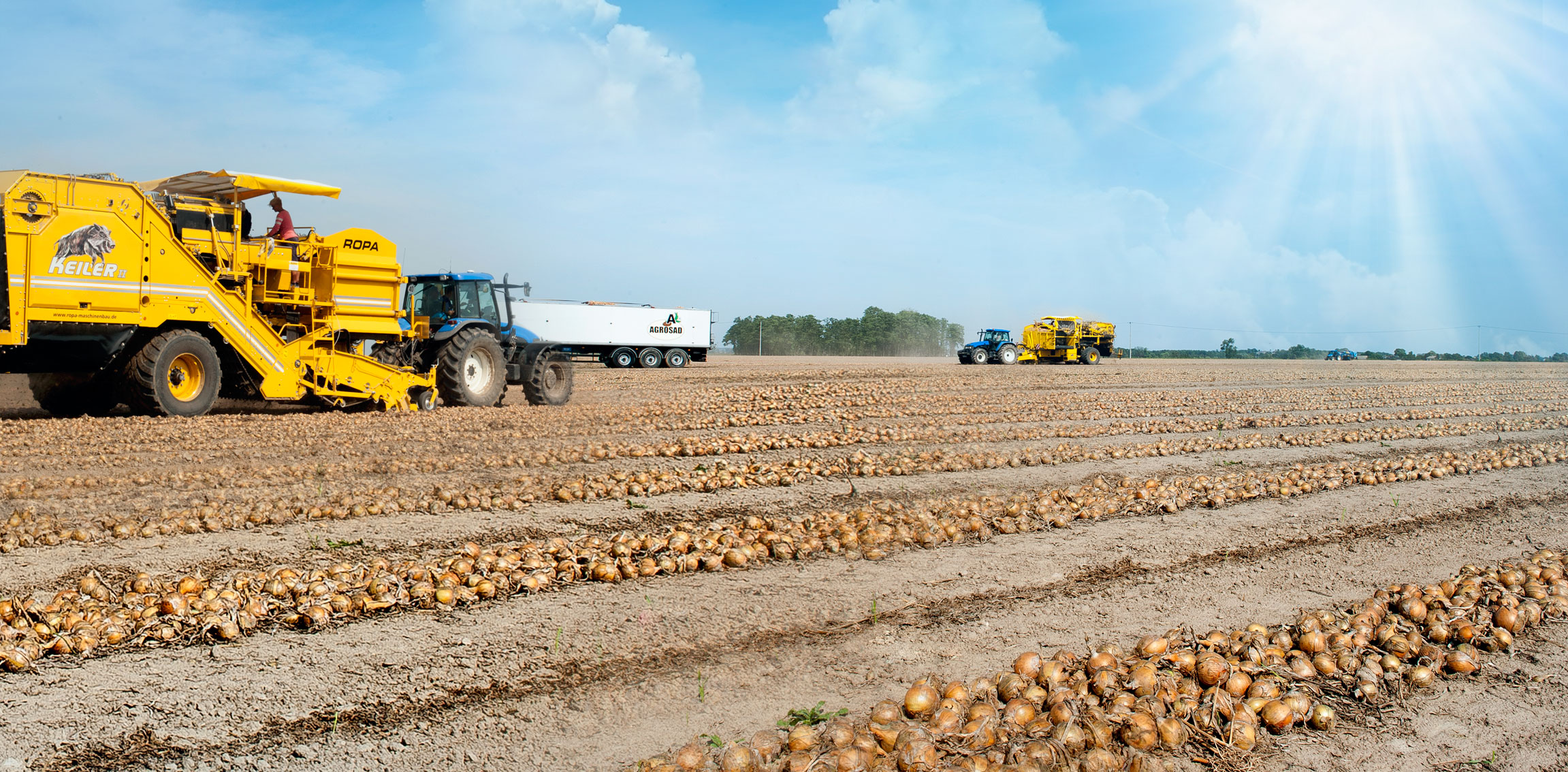 We grow potatoes and other vegetables on our own farm.
1 of 5
The quality of our products is controlled by our experts.
2 of 5
Experienced Polish and foreign producers.
3 of 5
We pack, transport and distribute our products.
4 of 5
We distribute vegetables to supermarkets in Poland.
5 of 5